Upholstered Bed 90 120 140 160 180 x 200 cm Double Bed Fabric Bedstead Slatted Frame Anthracite
Free delivery within Germany
Ready to ship today, Delivery time: 1 - 3 working days **
homestyle.detail.buyBox.paymentIcons.headline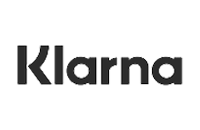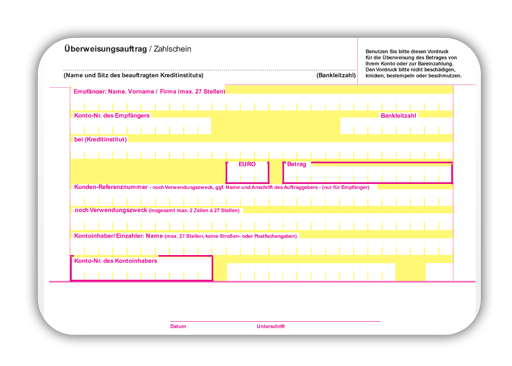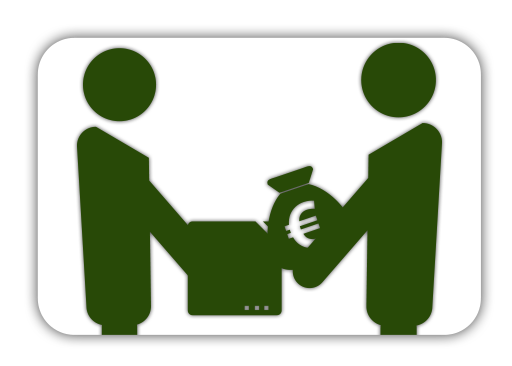 Description
This upholstered bed is available in various sizes to meet your personal needs. It provides a comfortable sleeping spot as well as the extra storage you need to keep your bedroom tidy.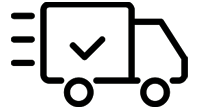 Fast delivery
Shipping within 24 hours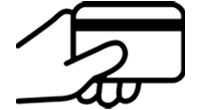 Secure payment
According to your wishes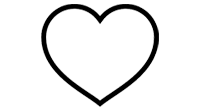 Company with a heart
Over 80,000 positive reviews
Product information "Upholstered Bed 90 120 140 160 180 x 200 cm Double Bed Fabric Bedstead Slatted Frame Anthracite"
Product description:
Our classic with additional storage space under the bed, reissued in the size 120x200 cm. Two drawers under the bed keep things tidy and offer space for storing bed linen, pillows and other textiles. The modern designer bed offers restful nights and peaceful sleep.The backrest in particular allows you to lean back comfortably and is ideal for relaxing with a good book.The fabric in grey is provided with a high-quality woven structure.
The bed frame, headboard and footboard are softly upholstered. The colour and design of the fabric bed blends in perfectly with any bedroom, guest room or teenager´s room.
In addition, reliable stability is achieved by the sturdy bed frame with slatted frame made of light natural wood. The bed is supplied with detailed assembly instructions and is easy to assemble. Mattress, bed linen and pillow are not included.

Product details:
90 x 200 cm grey upholstered bed including rollaway slatted frame
incl. two drawers with castors, W99 x H26 x D37 cm, freely positionable under the bed
covered with high-quality, easy-care woven fabric in anthracite
soft upholstered bedstead
stable bed frame
back of headboard covered with black fleece
including slatted roll-up frame
an own slatted frame can also be used
easy to install
Material and colour:
cover of the single bed made of 100% polyester
fabric colour grey
wooden slatted frame
bed legs made of sturdy plastic in wood look
Dimensions:
lying surface (W x D): 90 x 200 cm
bed outer dimensions (W x D): 95 x 214 cm
Height of headboard: 103 cm
Height foot section: 53 cm
Height of bed frame: 48 cm
Insertion depth of mattress 12 cm
maximum weight capacity: 120 kg
Delivery details:
bed frame with slatted frame, 2 drawers, instructions
decoration and mattress are not included
Delivery Condition:
packed in disassembled form, simply assembly with 1-2 persons
delivery by forwarder and by parcel service
| | |
| --- | --- |
| Depth: | 214 cm |
| Form: | Rectangular |
| Height: | 103 cm |
| Length: | 214 cm |
| Lying Surface: | 90 x 200 cm |
| Material: | Fabric |
| Product Colour: | Black |
| additional lying surface: | no |
| Width: | 95 cm |
Upholstered Bed Bedside Table Slatted Frame Double Bed 140 160 180 x200 cm Bed Side Table Black Grey Brown
1751
Betten / Nachttisch:
Nachttisch
| Größen:
55 x 48 cm
| Colours:
schwarz
Our bedside tables are matching perferct to our beautiful upholstered beds. These are characterised by the simple and at the same time functional design. They have enough storage space in the 2 drawers for the small accessories in the bedroom. In addition, there is space for a bedside lamp on the storage surface. The bedside tables are covered with high-quality fabric and are available in 3 colours to match our upholstered beds. Details Designer nightstand in the colored woven fabric practical, stylish and functional fitted with 2 drawers ideal as a storage usable completely assembled Material and colour upholstery, black Fabric: 100 % polyester Dimensions Dimensions (HxWxD): 53 cm x 47 cm x 41 cm Scope of delivery bedside cabinet with practical storage space Delivery condition The bedside cabinet is delivered fully assembled and does not require any assembly. delivery by parcel service
Upholstered Bench Dark Grey Seat Bench Side Bench Stool Seating 103 cm
1912
Description Our comfortable upholstered bench with foam upholstery and dark grey cover in woven structure is a comfortable seat for every room. Our bench can be flexibly combined and convinces with its modern design. The upholstered fabric bench fits into the bedroom at the foot of your bed, in the hallway as a comfortable bench or in the living room simply as a seating option. The cover is decoratively quilted with buttons in the middle. The bench stands on 4 stable wooden legs. It takes up little space and is easy to assemble. Details quilted upholstered bench in modern design comfortable seat quilted buttons sturdy design due to wooden feet easy to assemble Material and Colour seat upholstery: dark grey, 100 % polyester frame: wood pine natural colour Dimensions width: 103 cm, depth: 41 cm, height: 47 cm seat: 103 x 41 cm Scope of Delivery bench, mounting accessories, assembly instruction delivery by parcel service Delivery Condition disassembled and requires assembly.
Children´s Mattress 90x200 Kids Mattress Roll Mattress Foam White
1945
Description This comfortable and affordable comfort foam mattress fits into any children´s room, teenager´s room or bedroom for all children´s beds and youth beds in the size 90 x 200 cm. The mattress core is made of dimensionally stable PU foam and has a quilted cover in white. The mattress cover is provided with a breathable and moisture-regulating upper material. The mattress for children or youth bed mattress is rolled up and packed. Details mattress for kids 90 x 200 cm white suitable for lying surface: 90x200 cm total thickness of the youth mattress: 12 cm degree of hardness 2 hardwearing and dimensionally stable suitable for allergy sufferers Ffilling comfort foam mattress with a smooth core cut Height comfort foam core: 11 cm PU - comfort foam 25 kg/m³ Cover material of the cover: 100 % Polyester color: White mattress cover breathable and skin-friendly made of microfibre (design 50190-55) surface material quilted on both sides with 60 g/m² climatic fibre high load-bearing capacity and moisture-regulating featuring: quilted with border and border cover not removable Scope of Delivery foam mattress delivery of the child mattress by parcel service vacuum rolled packed Instructions for use We recommend ventilating the comfort mattress with the zipper open, as it is packed airtight for transport. Foam mattress can be slightly compressed by the roll packaging. The mattress can easily be pulled back into shape.