Dining Table White Natural 80x80 120x80 cm Wooden Table Kitchen Table Wood Solid Oak
Ready to ship today, Delivery time: 1 - 3 working days **
homestyle.detail.buyBox.paymentIcons.headline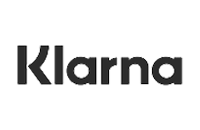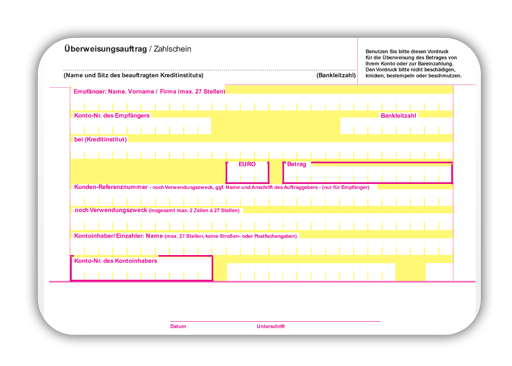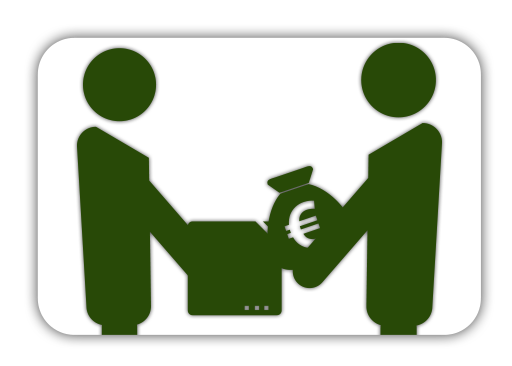 Description
The handy dining table with the dimensions 80x80 cm is ideal for small apartments. The surface is easy to maintain, scratch- and splash-proof.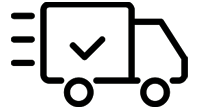 Fast delivery
Shipping within 24 hours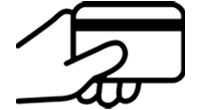 Secure payment
According to your wishes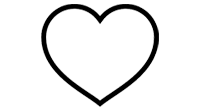 Company with a heart
Over 80,000 positive reviews
Product information "Dining Table White Natural 80x80 120x80 cm Wooden Table Kitchen Table Wood Solid Oak"
Description:
Our small dining table with its compact dimensions of 80x80 cm is the ideal solution for singles and couples. The kitchen table is the perfect addition to your living room, kitchen or dining room and can be easily combined with other furniture thanks to its timelessly beautiful design. The table is very space-saving and is therefore particularly suitable for small flats and rooms. The white colour creates a pleasantly warm and homely flair as well as a visual highlight in your home. With a length of 80 cm, the dining room table offers space for 2 to 4 people. The wooden table has an ABS edge and is finished with a melamine resin coating, which makes the surface particularly easy to clean and resistant to scratches and splashes. The table top stands on solid legs, which give the living room table a stable stand and round off the stylish design. Dine and drink together with your partner or friends at our modern living room table and ensure a romantic time for two or cosy hours with your loved ones.

Details:
modern square dining table for up to 4 people
wooden table in elegant white for your dining room, kitchen or living room
space-saving design
easy to clean, scratch and splash water resistant table surface
easy to assemble
Material and Colour:
table made of wood (chipboard)
colour: white
Dimensions:
Lenght: 80 cm
Width: 80 cm
Height: 75 cm
Scope of Delivery:
dining room table with 4 wooden legs
delivery by forwarding agent (delivery to the kerb)
assembly instructions, assembly accessories are packed inside the box
chairs and decoration are not included in the scope of delivery
Delivery Condition:
The kitchen table is delivered disassembled and requires assembly.
simple assembly for 1-2 persons
Form:

Sqare

Length:

80 cm

Material:

Particleboard

, Wood
Chest of Drawers Sideboard Oak Matt White Wood Solid Cupboard Highboard
2227
Product description: Create plenty of storage space with our white country style sideboard. The white chest of drawers has 6 compartments and 3 pull-out drawers and thus offers enough space. Whether in the living room, dining room or hallway, the freestanding solid chest of drawers fits into any room and with various other pieces of furniture thanks to its discreet design. The simple black handles stylishly set off the white sideboard in Scandinavian look. Product details: free-standing chest of drawers in a modern Scandinavian look cabinet made of MDF wood and HDF wood, laminated 6 cupboard compartments, 3 drawers for plenty of storage space worktop load: up to 10 kg drawer load: up to 3 kg drawer runners with ball bearings Material and Colour: matt white laminated living room cabinet copus made of MDF Wood shelves and back made of HDF Wood colour top panel: Oak Kraft Gold 6 black metal handles edges: PVC material Dimensions: outside dimensions (WxHxD): 122,5 x 82 x 42 cm Delivery details: chest of drawers with 3 doors, 6 compartments and 3 drawers assembly instructions, assembly accessories included decoration is not included in scope of delivery sideboard is delivered disassembled and must be assembled delivery by parcel service
Dining Chair Egg Chair Grey Armchair Dining Room Chair Upholstered Chair Eames Chair Kitchen Chair
2327
Anzahl:
2
| Bezug:
Samt
| Colour:
Grey
Product description: Take a seat on our comfortable dining chairs and enjoy food and drinks with your loved ones. The modern kitchen chairs are the perfect complement to our dining tables. The seat and backrest are upholstered in fine grey velvet and ensure comfortable seating at all times. Solid metal feet made of black coated steel give the upholstered chairs a stable and secure stand. The egg chairs can be combined in a variety of ways and its modern, discreet shape makes it suitable for the dining room, kitchen, living room as well as the study. Product details: set of 2 kitchen chairs modern eames chairs upholstered in dark grey velvet cover comfortable seat surface stable design due to solid black metal legs easy to install Material and colour: living room chairs with comfortable velvet cover in grey fabric made by 100% polyester black coated chair legs made of steel Dimensions per chair: dimensions (WxHxD): 43.5 x 88 x 50 cm wide seat: 43 cm seat height: 45 cm seat depth: 38.5 cm backrest height: 43 cm Delivery details: 2 modern velvet upholstered armchair in grey assembly instructions and accessories are in the packaging delivery by parcel service chair is delivered disassembled and requires assembly
Dining Chair Egg Chair Grey Armchair Dining Room Chair Upholstered Chair Eames Chair Kitchen Chair
2333
Anzahl:
2
| Bezug:
Samt
| Colour:
Creme
Product description: Take a seat on our comfortable dining chairs and enjoy food and drinks with your loved ones. The modern kitchen chairs are the perfect complement to our dining tables. The seat and backrest are upholstered in creme velvet and ensure comfortable seating at all times. Solid metal feet made of golden coated steel give the upholstered chairs a stable and secure stand. The egg chairs can be combined in a variety of ways and its modern, discreet shape makes it suitable for the dining room, kitchen, living room as well as the study. Product details: 2 modern eames chairs upholstered in creme velvet cover comfortable seat surface stable design due to solid golden metal legs easy to install Material and colour: living room chairs with comfortable velvet cover in beige fabric made of 100% polyester golden coated chair legs made of steel Dimensions per chair: dimensions (WxHxD): 43.5 x 88 x 50 cm wide seat: 43 cm seat height: 45 cm seat depth: 38.5 cm backrest height: 43 cm Delivery details: 2 modern velvet upholstered armchairs in beige assembly instructions and accessories are in the packaging delivery by parcel service chair is delivered disassembled and requires assembly
Dining Table White Natural 80x80 120x80 cm Wooden Table Kitchen Table Wood Solid Oak
2179
Dimension:
80 x 80 cm
| Colour:
Natur
Description: Our small dining table with its compact dimensions of 80x80 cm is the ideal solution for singles and couples. The kitchen table is the perfect addition to your living room, kitchen or dining room and can be easily combined with other furniture thanks to its timelessly beautiful design. The table is very space-saving and is therefore particularly suitable for small flats and rooms. The wood grain in natural oak look is beautifully recognisable and provides a visual highlight in your home. With a length of 80 cm, the dining room table offers space for 2 to 4 people. The wooden table has an ABS edge and is finished with a melamine resin coating, which makes the surface particularly easy to clean and resistant to scratches and splashes. The table top stands on solid legs, which give the living room table a stable stand and round off the stylish design. Dine and drink together with your partner or friends at our modern living room table and ensure a romantic time for two or cosy hours with your loved ones. Details: modern square dining table for up to 4 people wooden table in oak look for your dining room, kitchen or living room space-saving design easy to clean, scratch and splash water resistant table surface easy to assemble Material and Colour: table made of wood, look in Sonoma oak kitchen table made of chipboard wood grain in oak look beautifully visible colour: natural Dimensions: Lenght: 80 cm Width: 80 cm Height: 75 cm Scope of Delivery: dining room table with 4 wooden legs delivery by forwarding agent (delivery to the kerb) assembly instructions, assembly accessories are packed inside the box chairs and decoration are not included in the scope of delivery Delivery Condition: The kitchen table is delivered disassembled and requires assembly. simple assembly for 1-2 persons
Dining Table White Natural 80x80 120x80 cm Wooden Table Kitchen Table Wood Solid Oak
2181
Dimension:
80 x 120 cm
| Colour:
White
Description: With a size of 120x80 cm, our solid modern dining table offers space for the whole family. The kitchen table is the perfect addition to your living room, kitchen or dining room and can be easily combined with other furniture thanks to its timelessly beautiful design. The white colour creates a pleasantly warm and homely flair as well as a visual highlight in your home. With a length of up to 153 cm, the extendable dining room table offers space for 4 to 6 people. The extendable top is located inside the table and can be easily inserted thanks to smooth-running metal rails. The wooden table has an ABS edge and is finished with a melamine resin coating, which makes the surface particularly easy to clean and resistant to scratches and splashes. The table top stands on solid legs, which give the living room table a stable stand and round off the stylish design. Dine and drink together with your family and friends at our modern table and ensure a cosy get-together with your loved ones. Details: modern rectangular dining table for up to 6 people wooden table in elegant white for your dining room, kitchen or living room extendable to 153 cm length easy to clean, scratch and splash water resistant table surface easy to assemble Material and Colour: table made of wood kitchen table made of chipboard colour: natural Dimensions: Lenght: 120 cm (extendable to 153 cm) Width: 80 cm Height: 75 cm Scope of Delivery: dining room table with 4 wooden legs delivery by forwarding agent (delivery to the kerb) assembly instructions, assembly accessories are packed inside the box chairs and decoration are not included in the scope of delivery Delivery Condition: The kitchen table is delivered disassembled and requires assembly. simple assembly for 1-2 persons
Dining Table 90x160 Extendable Several Colours Wooden Table Kitchen Table Solid Wood
2184
Description: With a size of 160x90 cm, our solid modern dining table offers space for the whole family. The kitchen table in vintage look is the perfect addition to your living room, kitchen or dining room and can be easily combined with other furniture thanks to its timelessly beautiful country style design. Under the shabby white colour, the wood grain in oak look is beautifully recognisable and provides a visual highlight in your home. With a length of up to 2 metres, the extendable dining room table offers space for 4 to 8 people. The extendable top is located inside the table and can be easily inserted thanks to smooth-running metal rails. The wooden table has an ABS edge and is finished with a melamine resin coating, which makes the surface particularly easy to clean and resistant to scratches and splashes. The table top stands on solid legs, which give the living room table a stable stand and round off the stylish design. Dine and drink together with your family and friends at our modern table and ensure a cosy get-together with your loved ones. Details: modern rectangular dining table for up to 8 people wooden table in white for your dining room, kitchen or living room extendable to 200 cm length easy to clean, scratch and splash water resistant table surface modern vintage look in timeless country house style easy to assemble Material and Colour: table made of wood, white kitchen table made of chipboard wood grain in oak look beautifully visible under the paint colour: shabby white Dimensions: Lenght: 160,5 cm (extendable to 200,5 cm) Width: 90,5 cm Height: 76,5 cm Scope of Delivery: dining room table with 4 wooden legs delivery by forwarding agent (delivery to the kerb) and by parcel service assembly instructions, assembly accessories are packed inside the box chairs and decoration are not included in the scope of delivery Delivery Condition: The kitchen table is delivered disassembled and requires assembly. simple assembly for 1-2 persons