Modern Living Room Unit Cupboard Set Wall Unit 3-Piece TV Set with Storage Entertainment Center Industrial Style
Free delivery within Germany
Ready to ship today, Delivery time: 1 - 3 working days **
homestyle.detail.buyBox.paymentIcons.headline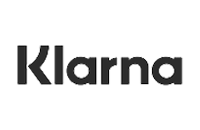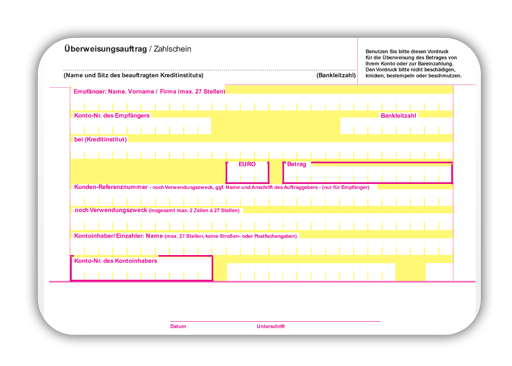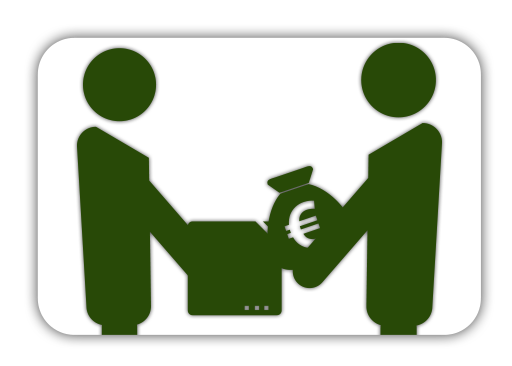 Description
The wall unit in modern industrial design consists of up to 4 individual parts. Combine and arrange the elements according to your wishes.
Shipping method:
Delivery by forwarding agent (free to kerbside)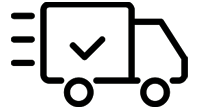 Fast delivery
Shipping within 24 hours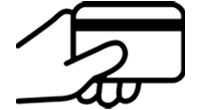 Secure payment
According to your wishes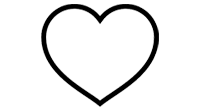 Company with a heart
Over 80,000 positive reviews
Product information "Modern Living Room Unit Cupboard Set Wall Unit 3-Piece TV Set with Storage Entertainment Center Industrial Style"
Description:
Our 3-piece living room unit convinces equally with its stylish design, functionality and is a real storage miracle! With its angular and modern design in industrial look, the cupboard set made of wood fits seamlessly into any living space and creates a pleasant warm and homely flair. The wood grain in oak look is easily recognisable and decorative black elements can be found between the closed shelves as well as on the handles. The solid, sled-shaped metal legs round off the stylish look and give the living room furniture a stable stand. The wall unit comes as a complete living room set, consisting of a highboard, TV lowboard and large bookcase and leaves nothing to be desired. The entertainment center is not only a visual highlight, but also offer many practical options for more storage space within your four walls.
The large glass panel of the highboard allows you to skilfully showcase pictures, personal accessories or beautiful decorations. On the other hand, 4 further closed shelves create additional storage options for books, files, crockery and various other everyday items.
The 2 open compartments of the TV board, including cable aperture, can accommodate electronic devices such as receivers, DVD players or a games console. Behind the two cupboard doors, there are 2 large compartments which offer additional storage space.
The shelf is attached to the large shelf of the lowboard and can be mounted on the left or right. In the open compartments, your favourite films, video games or books find their place directly next to the TV. So you always have them quickly to hand for a cosy evening of reading or watching TV.
All elements have edge protection thanks to ABS plastic and are provided with a melamine resin coating, which makes the surface particularly easy to clean and scratch-resistant.

Details:
optically appealing, modern entertainment centre for your living room
complete living room furniture set consisting of 4 elements (highboard, TV lowboard, shelf)
media wall in oak wood look and black
10 closed and 6 compartments with lots of storage space & storage options for a tidy living room
stylish glass shelves and cupboard door as a visual highlight
open compartments for technical equipment, CDs, DVDs, games or decorations
large shelf for books, films, pictures and decoration
stable stand due to skid-shaped metal feet
easy-care and scratch-resistant surface
modern design in industrial look
easy to assemble
wall mounting of the individual elements required
LED lighting of the glass shelves is not included, but can be retrofitted independently
Material and Colour:
shelfs made of sturdy HDF boards, Artisan oak look
grain in oak look beautifully visible
easy-care and scratch-resistant melamine coating
total of 4 glass shelves and one cupboard door with large pane of glass
skid-shaped cupboard legs made of metal, black
colour: natural and black
Highboard dimensions:
external dimensions (WxHxD): 84.5 x 153 x 35 cm
dimensions of compartments with glass shelves (WxHxD):

top: 39.5 x 33.5 x 28 cm
centre 1: 39.5 x 34 x 28 cm
centre 2: 39.5 x 34 x 28 cm
bottom: 39.5 x 35 x 33 cm

load capacity of the glass shelves: max. 2 kg per compartment
dimensions of compartments with wooden shelves (WxHxD):

top: 39.5 x 32.5 x 28 cm
centre 1: 39.5 x 34 x 29.5 cm
centre 2: 39.5 x 32 x 28 cm
bottom: 39.5 x 35 x 33 cm

load capacity of the wooden shelves: max. 5 kg per compartment
TV board dimensions:
external dimensions (WxHxD): 170 x 54 x 42 cm
load capacity of the TV shelf: maximum 40 kg
dimensions of appliance compartments (WxHxD):

top: 60 x 18 x 36 cm
bottom: 60 x 20 x 42 cm

load capacity of the glass shelf: maximum 2 kg
dimensions closed shelf compartments (WxHxD): 52 x 38.5 x 38 cm
Shelf dimensions:
external dimensions (WxHxD): 50 x 137.5 x 28 cm
dimensions open shelf compartments (WxHxD):

top: 49.5 x 36 x 19.5 cm
centre: 49.5 x 30.5 x 19.5 cm
bottom: 49.5 x 30.5 x 19.5 cm

dimensions of large shelf (WxHxD): 50 x 36 x 34 cm
Scope of Delivery:
3-piece TV living room wall with lots of storage space in modern design
delivery by forwarding agent (to the curb) on pallet
assembly instructions, assembly accessories are in the cartons
decoration, coffee table, TV and LED lighting are not included in the scope of delivery
No individual sale of the various elements, sale exclusively as a set.
Delivery Condition:
The cupboard set is delivered disassembled and requires assembly.
simple assembly for 1-2 persons
Depth:

42 cm

Material:

High Density Fiberboards

, Synthetic material

, Wood

Number of elements:

3 parts
Paravent room divider 3 parts partition wall Shoji Foldable brown
273
Product description: This wooden room divider creates an atmosphere of well-being in each living area by its idyllic look. The atmosphere of the room divider can be completely due to the double-sided fabric. Nice wooden struts also decorate the inner side of the paravant. The product is not only a visual highlight, but also it has a functional effect as visual protection and room divider. By hinges that are foldable in both directions, the paravent can be much easy and exactly integrated in the living room according to your individual wishes. If you don´t want to use your room divider, you can easily fold him and put him away. Product details: 3 part room divider Foldable and easy to assemble Hinges in both directions foldable Translucent ricepaper Wooden fragmentation at the front side White ricepaper at the back side Material and colour: Wood, white varnished brown shoji rice paper Dimensions: Height: 175 cm Width: 132 cm Depth: 2,2 cm Width of each part: 44 cm Delivery details: Delivery by parcel service Product is delivered fully assembled
coffee table glass Round 2 pieces
1822
Our elegant side tables impress with their design in classic retro-style. The material combination of glass and wood gives a timeless look. The tables in difürent sizes can be arranged perfectly as small coffee tables or even bedside tables. Both tables have a frame of 3 lateral splayed feet made of solid oak wood and a noble glass plate. Details Modern and timeless occasional table set (2 pieces in 2 sizes) Noble material combination of glass and solid oak wood stable design due to solid feet rounded edges and post Easy to Mount new and original packaged, without decoration Material and Color made of oak wood Nature left Clear lacquered Dimensions table Large: Ø 50 cm, h 45 cm Table Small: Ø 40 cm, h 40 cm Scope of delivery 2 Side Tables decoration is not included in the scope of delivery delivery is done by parcel service Delivery Status The tables are delivered decomposed and must be mounted
Dining Chair Egg Chair Velvet Grey Armchair Dining Room Chair Upholstered Chair Eames Chair
2344
Product description: Take a seat on our comfortable dining chairs and enjoy food and drinks with your loved ones. The modern armchairs are the perfect complement to our dining & living room tables. The seat, as well as the armrests and backrest, are upholstered in fine grey velvet and ensure comfortable seating at all times. Solid metal feet made of black coated steel give the upholstered chairs a stable and secure stand. The chairs can be combined in a variety of ways and its modern, discreet shape makes it suitable for the dining room, kitchen, living room as well as the study. Product details: 6 modern eames chairs upholstered in dark grey velvet cover comfortable seat surface, armrests and backrest stable design due to solid black metal legs easy to install Material and colour: living room chairs with comfortable velvet cover in grey fabric made by 100% polyester black coated chair legs made of steel Dimensions per chair: dimensions (WxHxD): 59.5 x 88 x 56 cm wide seat: 58 cm seat height: 43.5 cm seat depth: 46 cm backrest height: 44.5 cm armrest height (from the floor): min. 62 cm, max. 66 cm armrest height (from the seat): min. 17.5 cm, max. 21 cm Delivery details: 6 modern velvet upholstered armchairs in grey assembly instructions and accessories are in the packaging delivery by parcel service chairs are delivered disassembled and requires assembly
Living Wall Modern TV Cabinet Wall Unit Wall Unit Oak Natural Grey
2131
Description: Our modern TV wall convinces with its extraordinary design, functionality and is a real storage miracle! Thanks to the light colour in oak look, the decorative living room unit can be perfectly combined with other furniture and provides a pleasant warm and homely flair in every living room. The integrated shelf not only creates practical storage space, but the interconnected elements also provide a visual highlight in your home. The two black shelves provide space for your favourite films, video games or books right next to the TV. So you always have them quickly at hand for a cosy reading or TV evening. The flat TV cupboard is also convincing in terms of functionality. Behind the hinged, handleless cupboard door is a large compartment that offers sufficient storage space for various everyday items. The two open shelves of the wall unit, including a cable aperture in the closed rear wall, can accommodate further electronic devices such as receivers, DVD players or a games console. In addition, the entertainment center with its large shelf next to the TV offers enough space for beautiful decorations, flowers or other accessories. Details: stylish TV board for your living room media wall in black and natural colour easy to clean and scratch-resistant surface integrated shelf for films, books or video games 1 closed compartment with storage space & storage options for a tidy living room modern design 2 open compartments with plenty of space for DVD player, receiver, console or decorations modern, unusual design easy to assemble wall mounting required Material and Colour: living room furniture set look in Artisan oak cupboard made of sturdy HDF boards wood grain in oak look beautifully visible easy-care and scratch-resistant melamine coating colour: natural and black Dimensions: external dimensions (WxHxD): 185.5 x 138 x 36.5 cm TV shelf dimensions (WxHxD): 128 x 52 x 35 cm load capacity of TV shelf: maximum 40 kg shelf dimensions (WxHxD): 24.5 x 27 x 35 cm load capacity of the shelf compartments: maximum 5 kg per compartment Scope of Delivery: TV Living room wall with storage space and shelves delivery by forwarding agent (delivery to the kerb) assembly instructions, assembly accessories are packed inside the box decoration and TV are not included in the scope of delivery Delivery Condition: The TV unit is delivered disassembled and requires assembly. simple assembly for 2 persons
Modern Living Room Unit Cupboard Set Wall Unit TV Set with Storage Entertainment Center Industrial Style
2213
Description: Our 4-piece living room unit convinces equally with its stylish design, functionality and is a real storage miracle! With its angular and modern design in industrial look, the cupboard set made of wood fits seamlessly into any living space and creates a pleasant warm and homely flair. The wood grain in oak look is easily recognisable and decorative black elements can be found between the closed shelves as well as on the handles. The solid, sled-shaped metal legs round off the stylish look and give the living room furniture a stable stand. The wall unit comes as a complete living room set, consisting of a display cabinet, TV lowboard, wall shelf and highboard and leaves nothing to be desired. The large glass panes of the cabinet allow you to skilfully showcase pictures, personal accessories or beautiful decorations. In the lower area, 2 closed shelves provide further storage options. With its large shelf next to the TV, the TV board offers enough space for beautiful decorations, flowers or photos. The 2 open compartments of the sideboard, including a cable aperture, can accommodate further electronic devices such as a receiver, DVD player or a games console. Behind the two cupboard doors are 2 large compartments that offer additional storage space. While your favourite books, films and pictures can be stored on the wall board, the living room cupboard with its 8 closed compartments provides further storage space for books, files, DVDs, crockery and various other everyday items. All elements have edge protection thanks to ABS plastic and are provided with a melamine resin coating, which makes the surface particularly easy to clean and scratch-resistant. Details: complete living room furniture set consisting of 4 elements (display cabinet, TV lowboard, shelf, highboard) media wall in oak wood look and black total of 20 closed compartments stylish glass shelves and cupboard doors open compartments for technical equipment, CDs, DVDs, games or decorations hanging wall shelf with plenty of space for books, films and pictures stable stand due to skid-shaped metal feet easy-care and scratch-resistant surface easy to assemble wall mounting of the individual elements required LED lighting of the glass shelves is not included, but can be retrofitted independently Material and Colour: shelf made of sturdy HDF boards, Artisan oak look grain in oak look beautifully visible easy-care and scratch-resistant melamine coating total of 9 glass shelves and 3 cupboard doors with large glass pane skid-shaped cupboard legs made of metal, black colour: natural and black Cabinet dimensions: external dimensions (WxHxD): 84.5 x 193 x 35 cm Shelf dimensions (WxHxD): top 1: 39.5 x 33.5 x 28 cm top 2: 39.5 x 34 x 28 cm centre: 39.5 x 34 x 28 cm bottom 1: 39.5 x 34 x 29.5 cm bottom 2: 39.5 x 39 x 35 cm load capacity of the glass shelves: max. 2 kg per shelf TV board dimensions: external dimensions (WxHxD): 170 x 54 x 42 cm load capacity of the TV shelf: maximum 40 kg dimensions of appliance compartments (WxHxD): top: 60 x 18 x 36 cm bottom: 60 x 20 x 42 cm load capacity of the glass shelf: maximum 2 kg dimensions closed shelf compartments (WxHxD): 52 x 38.5 x 38 cm Wall shelf dimensions: external dimensions (WxHxD): 137.5 x 24 x 21 cm dimensions of shelf (WxD): 137.5 x 19 cm load capacity: maximum 2 kg Highboard dimensions: external dimensions (WxHxD): 84.5 x 153 x 35 cm dimensions of compartments with glass shelves (WxHxD): top: 39.5 x 33.5 x 28 cm centre 1: 39.5 x 34 x 28 cm centre 2: 39.5 x 34 x 28 cm bottom: 39.5 x 35 x 33 cm load capacity of the glass shelves: max. 2 kg per compartment dimensions of compartments with wooden shelves (WxHxD): top: 39.5 x 32.5 x 28 cm centre 1: 39.5 x 34 x 29.5 cm centre 2: 39.5 x 32 x 28 cm bottom: 39.5 x 35 x 33 cm load capacity of the wooden shelves: max. 5 kg per compartment Scope of Delivery: 4-piece TV living room wall with lots of storage space in modern design delivery by forwarding agent (to the curb) on pallet assembly instructions, assembly accessories are in the cartons decoration, coffee table, TV and LED lighting are not included in the scope of delivery No individual sale of the various elements, sale exclusively as a set. Delivery Condition: The cupboard set is delivered disassembled and requires assembly. simple assembly for 1-2 persons
Modern Living Room Unit Cupboard Set Wall Unit TV Set with Storage Entertainment Center Industrial Style
2214
Description: Our 4-piece living room unit convinces equally with its stylish design, functionality and is a real storage miracle! With its angular and modern design in industrial look, the cupboard set made of wood fits seamlessly into any living space and creates a pleasant warm and homely flair. The wood grain in oak look is easily recognisable and decorative black elements can be found between the closed compartments, on the open shelves as well as on the handles. The solid, sled-shaped metal legs round off the stylish look and give the living room furniture a stable stand. The wall unit comes as a complete living room set, consisting of a display cabinet, TV lowboard, wall shelf and shelving unit and leaves nothing to be desired. The entertainment center is not only a visual highlight, but also offer many practical options for more storage space within your four walls. The large glass panes of the cabinet allow you to skilfully showcase pictures, personal accessories or beautiful decorations. In the lower area, 2 closed shelves provide further storage options. With its large shelf next to the TV, the TV board offers enough space for beautiful decorations, flowers or photos. The 2 open compartments of the sideboard, including a cable aperture, can accommodate further electronic devices such as a receiver, DVD player or a games console. Behind the two cupboard doors are 2 large compartments that offer additional storage space. While your favourite books, films and pictures can be stored on the wall board, the 5 open compartments of the book shelf can be decorated with your favourite objects and thus provide a visual highlight in your living room. Behind the hinged cupboard door in the lower section, 2 closed shelf compartments offer further storage options for various everyday items. All elements have edge protection thanks to ABS plastic and are provided with a melamine resin coating, which makes the surface particularly easy to clean and scratch-resistant. Details: optically appealing, modern entertainment centre for your living room complete living room furniture set consisting of 4 elements (display cabinet, TV lowboard, wall shelf, standing shelf) media wall in oak wood look and black 14 closed and 6 open shelves with lots of storage space & storage options for a tidy living room stylish glass shelves and cupboard door as a visual highlight open compartments for technical equipment, CDs, DVDs, games or decorations hanging wall shelf with plenty of space for books, films and pictures stable stand due to skid-shaped metal feet easy-care and scratch-resistant surface modern design in industrial look easy to assemble wall mounting of the individual elements required LED lighting of the glass shelves is not included, but can be retrofitted independently Material and Colour: shelf made of sturdy HDF boards, Artisan oak look grain in oak look beautifully visible easy-care and scratch-resistant melamine coating total of 6 glass shelves and a cupboard door with large glass pane skid-shaped cupboard legs made of metal, black colour: natural and black Cabinet dimensions: external dimensions (WxHxD): 84.5 x 193 x 35 cm Shelf dimensions (WxHxD): top 1: 39.5 x 33.5 x 28 cm top 2: 39.5 x 34 x 28 cm centre: 39.5 x 34 x 28 cm bottom 1: 39.5 x 34 x 29.5 cm bottom 2: 39.5 x 39 x 35 cm load capacity of the glass shelves: max. 2 kg per shelf TV board dimensions: external dimensions (WxHxD): 170 x 54 x 42 cm load capacity of the TV shelf: maximum 40 kg dimensions of appliance compartments (WxHxD): top: 60 x 18 x 36 cm bottom: 60 x 20 x 42 cm load capacity of the glass shelf: maximum 2 kg dimensions closed shelf compartments (WxHxD): 52 x 38.5 x 38 cm Wall shelf dimensions: external dimensions (WxHxD): 137.5 x 24 x 21 cm dimensions of shelf (WxD): 137.5 x 19 cm load capacity: maximum 2 kg Bookcase dimensions: external dimensions (WxHxD): 85 x 191.5 x 42 cm dimensions open shelf compartments (WxHxD): top: 83.5 x 36 x 20 cm centre: 83.5 x 30.5 x 20 cm bottom: 83.5 x 30.5 x 20 cm dimensions large shelf (WxHxD): 85 x 36 x 40 cm dimensions of closed shelf (WxHxD): 40 x 38.5 x 33 cm Scope of Delivery: 4-piece TV living room wall with lots of storage space in modern design delivery by forwarding agent (to the curb) on pallet assembly instructions, assembly accessories are in the cartons decoration, coffee table, TV and LED lighting are not included in the scope of delivery No individual sale of the various elements, sale exclusively as a set. Delivery Condition: The cupboard set is delivered disassembled and requires assembly. simple assembly for 1-2 persons